Grant Thornton Cyprus celebrates joint venture with Grant Thornton UK for restructuring and insolvency services
Grant Thornton Cyprus celebrated the recently-signed JV with Grant Thornton UK, which has substantially strengthened its restructuring and insolvency service line on October 17th, at Hilton Park Hotel, Nicosia.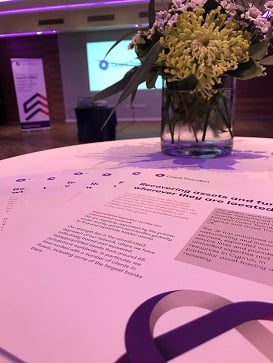 The event was attended by executives from the banking, legal and insurance industries.
The evening began with welcome speeches by Stephen Michaelides on behalf of Grant Thornton Cyprus and Andrew Charters and Michael Leeds on behalf of Grant Thornton UK. During his speech, Mr. Michaelides, highlighted that the team which has been assembled has the necessary experience and know-how to deliver high quality restructuring and insolvency services, as well as innovative services for the Cyprus market, such as global asset tracing and recovery.
A cocktail reception and a pleasant string quartet followed.
Any media enquiries can be referred to Jenny Hadjicosta, Marketing Manager at jenny.hadjicosta@cy.gt.com